Our Doctor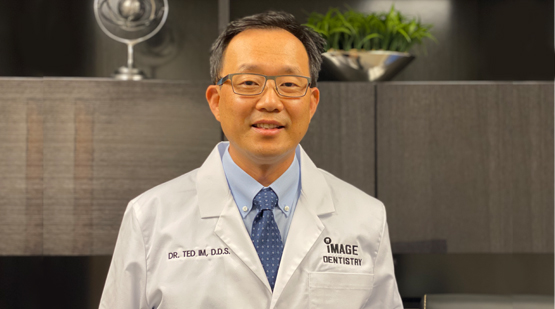 Dr. Ted Im graduated from Pacific Union College with a Bachelor of Science in Biology. He later went on to complete his Doctorate of Dental Surgery at Loma Linda School of Dentistry.

Dr. Im's passion for community, as well as his mission service, has provided him with the opportunities to serve those who are often underserved in the world, as he has provided those in need with amazing dental care in several states across the United States, as well as in other countries such as Haiti, Cambodia, Guatemala, Panama, and Mexico, just to name a few.

He has been practicing his passion for dentistry for over 26 years, with 23 of those years right here in the wonderful city of Moreno Valley! Dr. Im is committed to providing the highest quality dental care with integrity and compassion for all those who enter the doors of our wonderful office!

When he allows himself some free time, and is not practicing dentistry, Dr. Im enjoys running marathons, hiking our local mountains, road biking, racquetball games, and golfing.

Come into our office at Image Dentistry and let us help you to complete that smile that is your image!