Dental Implants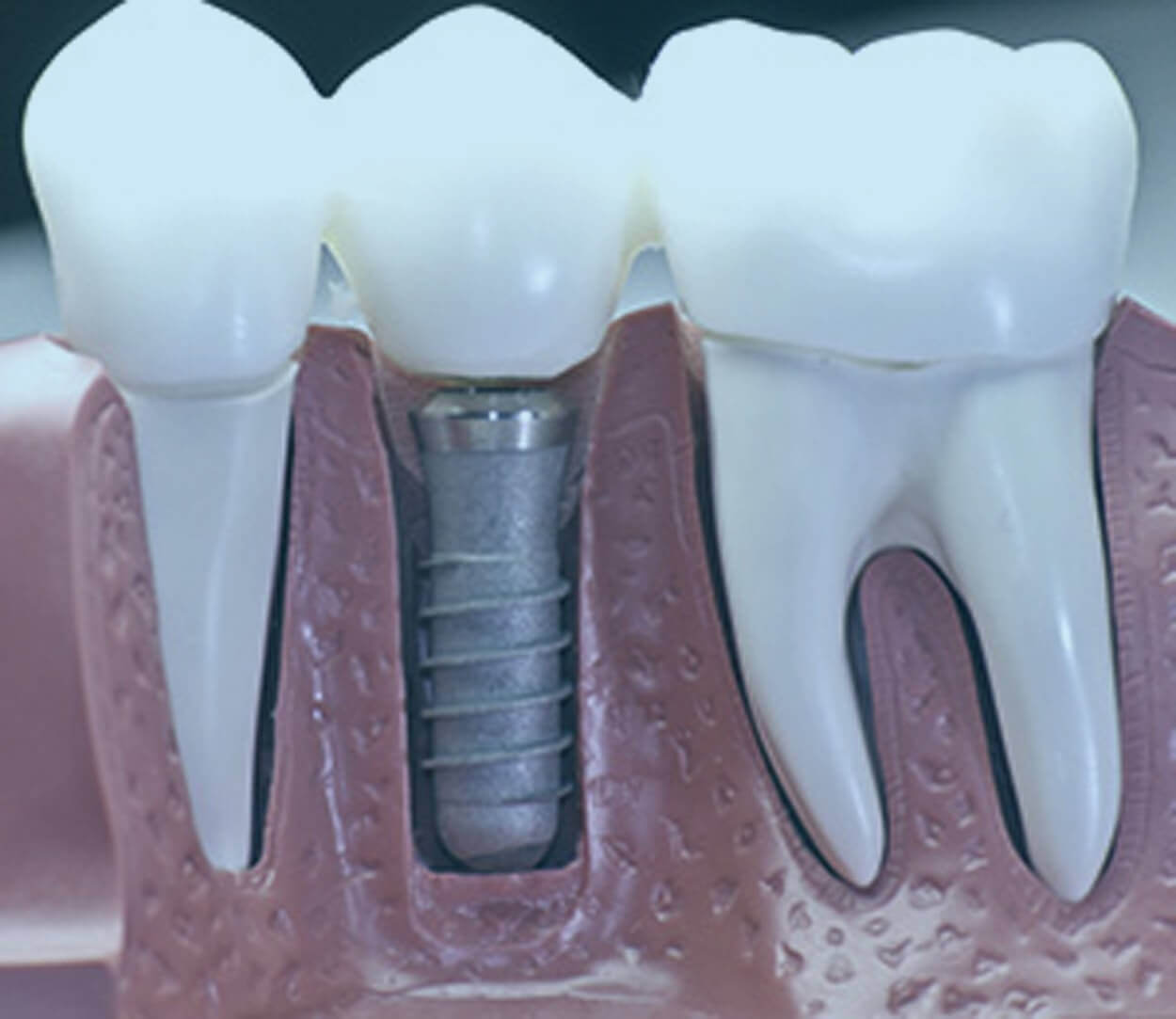 Dental Implants in Moreno Valley
A dental implant is a type of teeth restoration that involves bringing back tooth function. It is a titanium post that is surgically positioned into the jawbone that allows the dentist to replace the missing teeth. For the past several years the treatment option for missing teeth were bridges and dentures. But, today dental implants are available and are a more popular and effective long-term solution.
A missing tooth creates an unappealing gap in your beautiful smile. Our team at Image Dentistry offers Dental Implants in Moreno Valley that benefit you from oral health, maintain facial structure and prevents bone loss. Our high-quality dental implants will last a long time with minimal maintenance.
Top-Quality Dental Implants That Last Long
Has a missing or chipped tooth made your smile unattractive? You can count on Image Dentistry to restore your beautiful smile and make your teeth look better than even before. Our high-quality dental implants will last a long time with minimal maintenance.
Dental Implants to Make Your Smile Look Better:
With 20 years of dentistry experience in Moreno Valley, CA, you can trust our dentist with your teeth. We understand what it takes to improve your smile so we choose the right dental implants accordingly.
What are Dental Implants?
Dental Implant is a metal post that is placed into the jawbone beneath your gums. It provides a strong foundation for permanent or removable replacement teeth to fit, feel, and function like natural teeth.
Dental Implants are comprised of three parts:
The Crown: It is a tooth-like part of the implant, made of a ceramic material designed to look like a natural tooth.
The Abutment: Sometimes called a "connector" it is used to support a tooth-like crown of the implant to its base.
The Base: It is a titanium screw that serves as a root to provide a safe, stable base.
What Process Does Dental Implants in Moreno Valley Involve?
The dental Implant process requires oral surgery which is performed while the patients are sedated. During the procedure, our Implant Dentist Dr. Im will drill a small hole in the jawbone and screw the base of the implant into the bone and later gum is placed over the implant so that it can be healed enough. After the base gets healed a second surgery is performed to fit the connector on the top of the screw. Later, a crown is attached to the connector with a small screw and special dental cement.
As a dental implant requires one or more surgical procedures, a thorough evaluation is made to prepare the process. This includes:

Dental Exam: A dental x rays and 3D images are taken and models are made of your teeth and jaw.

Medical History: Our Implant Dentist in Moreno Valley will ask about any medical conditions or any medication you have taken. If you have certain heart condition then our dentist may prescribe antibiotics before the implant surgery to prevent infection.

Treatment Plan: This treatment plan contains the account factor such as how many teeth need to be replaced and the condition of your jawbone.
In order to control the pain, we offer anesthesia such as local anesthesia and general anesthesia. But, if you're having dental implant surgery with anesthesia we recommend you have someone take you home after surgery.
What You Can Expect:
A dental implant is an outpatient surgery performed in stages and with healing time in between the procedures. The process of placing Dental Implants in Moreno Valley involves:
Removal of Damaged Tooth.
Jawbone (Grafting) preparation if needed.
Dental Implant placement.
Healing time.
Placement of Abutment.
Artificial Crown Placement.
These entire processes take several months and more time is devoted to healing and waiting for the growth of new bone.
When Does Bone Graft is Required:
A bone graft is required when the jawbone isn't thick enough to hold the dental implant. Because the force of chewing your mouth exerts great pressure on your bone and if the jaw bone isn't thick enough to support the implant then the implant surgery would fail. Thus a bone graft is required to create a more solid foundation for the implant. There are many bone graft materials that can be used to rebuild a jawbone. It depends on the condition of your jawbone and determines which material is required. This may take several months for the bone to grow enough to support the dental implant. In some cases, you need a minor bone grafting which is done at the same time as implant surgery.
Dental Implant Placement:
During the surgery our Implant Dentist in Moreno Valley Dr. Im makes a cut on your gums to open and expose the bone. When the bone is visible a hole is drilled into the bone where the dental implant metal post will be placed. This implant is placed deep into the bone to serve as a tooth root.
Once the implant post is placed into the jawbone osseointegration process takes place where the jawbone grows and unites with the surface of the dental implant. This process takes several months to provide a solid foundation for a new artificial tooth. When the osseointegration process gets completed, additional surgery is done to place the abutment where the crown is eventually attached.
Our Oral Surgeon in Moreno Valley reopens the gum to expose the dental implant. An abutment (Crown) is attached to the dental implant and gum tissue is then closed but not over the abutment. After the abutment is placed properly a healing time for the gums is given for two about two weeks before artificial teeth are placed.
Choosing Artificial Teeth:
Once the gums get healed, our Implant Dentist in Moreno Valley will take an impression of your mouth and remaining teeth to make a crown. The crown is placed when the jawbone gets strong enough to support the new tooth. Our Moreno Valley Dental Specialist chooses artificial teeth that are removable and fixed.
After completing the Dental Implants in Moreno Valley you may experience some kind of discomfort such as:
Swelling and Bruising Gums.
Pain at the implant site.
Minor Bleeding.
Our dentist Dr. Im will provide you with medications or antibiotics to reduce the pain. Our dentist recommends eating soft foods until the surgical site gets healed.
Advantages of Dental Implants:
There are a number of advantages associated with dental implants, including:
Improved in appearance and speech.
More comfort and easier eating.
Protecting teeth and jawbone.
Having better oral health.
Very durable and convenient.
Grand Opening Special Offer:
As part of our grand opening, all our new customers will receive a dental examination for FREE. You can also get a digital X-ray done at no extra cost.
Make an appointment with our Implant Dentist in Moreno Valley to see how they can help you decide what's best for you. Know more about extracting or replacing single or multiple missing teeth by scheduling an appointment at our Dental Office in Moreno Valley, California or call us at (951) 242-6242.
Related Videos