Invisalign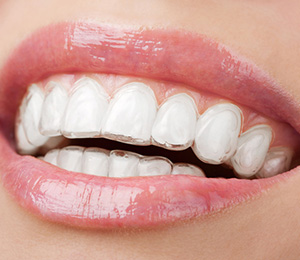 Invisalign Moreno Valley, CA
Here at Image Dentistry, we offer an orthodontic treatment called Invisalign. The Invisalign system is changing the way we straighten teeth, now there's a comfortable removable and almost invisible alternative to braces. It is a virtually invisible way of straightening crooked teeth and closing gaps between the teeth.

When your teeth are straight you can brush and floss more effectively, removing the build-up of plaque and bacteria around the gum line to avoid further progression of periodontal disease, cavities, decay in the mouth. So having straight teeth is not only aesthetically pleasing it's also good for your gum and bone health
Invisalign Treatment Process
The treatment consists of a series of nearly invisible removable see-through aligners that you change every two weeks for the next set of aligners and each Invisalign aligner in Moreno valley is individually manufactured for your teeth, as you replace each aligner your teeth will move little by little, week by week until they were straightened into a position that gives you a natural-looking straight smile. It is truly an excellent way of inconspicuously improving your smile and allows you to go about everyday tasks without any interference.
Invisalign Care
Unlike traditional orthodontics, there is no major discomfort and because the aligners are removable, cleaning your teeth is very easy and no major changes to dietary habits are required. You take it out for eating and cleaning your teeth, so they really need to be in your mouth for about 20 hours a day.
Metal Braces are Out. Invisalign is In.
You deserve the best. That's why we bring to you state-of-the-art Invisalign plastic braces. These clear plastic braces are effective, fit your budget, and lifestyle. Change the aligner every few weeks to gradually straighten your teeth.
Feel Confident Wearing Corrective Braces
Invisalign plastic braces are virtually invisible, which means you get all the advantages of wearing braces without looking awkward. You'll feel the difference once you try it.
Invisible Teeth-Straightening
Plastic corrective braces
Clear aligner
Smooth and comfortable plastic aligners
Easy to wear and remove
The Invisalign Advantage
Lets you enjoy all kinds of food
Allows you to brush and floss normally
No cold metal means less irritation of cheeks and gums
Invisalign Cost Moreno Valley, CA
Invisalign cost is more expensive than regular braces and more expensive due to treatment with Invisalign. Invisalign costs may vary depending on the expertise and specialization of the doctor you prefer. In general dentists or orthodontists-specialists offers Invisalign in Moreno Valley, CA. Also, the prices of Invisalign can vary between clinicians. Invisalign fees can also differ in complexity.

Invisalign offers different packages for different types of treatment options. Some design for very small, conservative treatments, or just doing minor touch-ups. And others, for a very complex, very comprehensive type of treatment. Invisalign isn't any more expensive than traditional braces because the chair time we were spending treating patients is much less with envision that with traditional braces.

Our Invisalign fee includes a treatment plan of how we're going to achieve the result that we want to achieve. It's going to include all the trays necessary to do that from Invisalign, getting the scan done, getting photographs taken, any necessary X-rays. It includes all the visits, and follow-up visits from delivery of the Invisalign to monitoring the progress over time, monitoring if any touch-ups need to be done.

If you're interested in limited treatment, we can let you know what a limited treatment option could be. If you're interested in more comprehensive treatment, we can let you know what a more comprehensive option might be. And we can let you know about the costs and payment plans associated with any of those options. So if you're thinking whether or not Invisalign and its cost, please consult our orthodontist by booking an appointment or visit our office Image Dentistry in Moreno Valley, California.